From Gloom to Glory - by Mir Ranjan Negi
Section 1 | Section 2 | Section 3
Page 1
Page 2







Page 3
Page 4


Section 1 - 1982 Asiad

The Mysterious Hypnotist

The Indian and Pakistani teams were put up at Hotel President in Colaba. From our window, we used to see Iqbal doing some strange tricks

Without any reason, the waiters would remove their blazers and shirts. The Pakistani players used to laugh at the funny antics of the waiters
Page 5
Page 6
Page 7
Page 8


here is a mystery behind the 7-1 debacle in the 1982 Asiad hockey final which still haunts me. It can be dismissed as fanciful, but I still have niggling doubts, and I feel I should share it with the reader.
There was this man called Iqbal, who always used to accompany the Pakistani hockey team wherever they played - Lahore, Dubai and Bombay during the 1981-82 World Cup. Iqbal was also in Delhi for the 1982 Asiad, and was supposed to be a master of mass hypnotism.
I recollect a bewildering moment at Lahore's Gaddafi stadium during the 2nd test match against Pakistan prior to the 1981-82 World Cup. We were going through a training session in Lahore when, in the midst of action, we found ourselves pinned to the ground, unable to move. We sighted Iqbal doing something at a distance.
Later on, when we asked him whether he had done some magic or hypnosis on us, this mysterious man smiled and replied, "Nothing ... this was nothing. If I wanted, I could have made you all climb trees!" We dismissed this as a harmless prank.
I sighted Iqbal again in the 1981 Asia Cup at Karachi. There was something mesmerising about him which cannot be expressed in words. India got three penalty strokes against Pakistan in a crucial match.
Gurmail Singh, who used to practice 400-500 penalty strokes daily, unexpectedly pushed two of the strokes out of the goal. Surinder Singh Sodhi came to take the third stroke, and he also pushed the ball out. This had never happened before. Iqbal was sitting in the pavilion, watching the match.
When the Pakistani team arrived in Mumbai for the World Cup, he was there - the ubiquitous Iqbal. Both the Indian and Pakistani teams were put up at Hotel President in Colaba. From our hotel room window, we used to see Iqbal doing some strange tricks. Without any reason, the waiters on duty would remove their blazers and shirts. The Pakistani players used to laugh at the funny antics of the mesmerised waiters.
I was amazed to see Iqbal at National Stadium a day before the 1982 Asian Games men's hockey final. He was in the stands and came forward to say hello and extended his hand. I automatically shook his hand as one would do when people come over to greet you. I got a strange feeling, as if a spell had been cast over me. I was not my normal self till the final ended.
I did not take this fleeting handshake with Iqbal seriously. It was only later when I looked back that I realised that India's dismal show in the final, the frothing in my mouth during the final, and the players' sluggish movements in the field could all be related to something beyond hockey. I never saw Iqbal again after being dropped from the Indian team.
Looking back at the video recordings of the 1982 Asiad final, I just cannot believe what I see. I wonder whether it was really me in the Indian goal. Many people believe in hypnotism. This hypnotism angle can absolve me from all responsibility. It is an important mystery which needs to be resolved. Let some seekers of truth explore it further. I have spoken about this now, at the risk of being ridiculed, only because of my deep concern for Indian Hockey.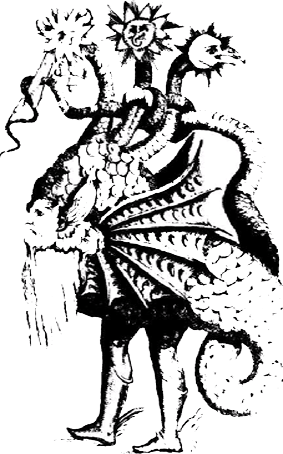 Caricature of hypnotist Franz Anton Mesmer