The World's Hockey Champions 1936
By Olympic Gold Medallist M. N. Masood
Page 1
Page 2
Page 3










Page 4
Page 5
Page 6

Preface

THE WORLD'S HOCKEY CHAMPIONS 1936

by

M. N. MASOOD

Member of Indian Olympic hockey team, 1936
Vice-Captain of the All-India hockey team to Australia and New Zealand, 1935
Captain of the Manavadar State hockey team
Member of the Indian Hockey Federation

Page 7
Page 8
Page 9
Page 10
Page 11
Page 12

his little book is essentially a tribute to the achievements of the Indian hockey team in the Olympic Games held last summer in Berlin. I have also included in it a detailed account of all the other matches played by the Olympic team in India and Europe.
In order to relieve the monotony of the narrative, I have added a few impressions of the men and manners of the countries through which we travelled, and an account of some of the places of interest visited by the team.
The book has been compiled from my personal diary of the tour. There was no precedent to guide me in the task, as no member of the Olympic teams which represented India at Amsterdam and Los Angeles had recorded his experiences.
It has been impossible to exclude all personalities from the book. I have praised whole-heartedly when I felt that praise was due, and if I have some times ventured to criticise, I have done so in a purely sporting spirit.
I may take advantage of this preface to acknowledge my indebtedness for the encouragement and assistance which I have received from my wife, Atiya, in the preparation of this book.
Manavadar (Kathiawad)
February 1937
| | | |
| --- | --- | --- |
| Printed at Model Press, Delhi | Price Rs. 2/- | Published by M. N. Masood |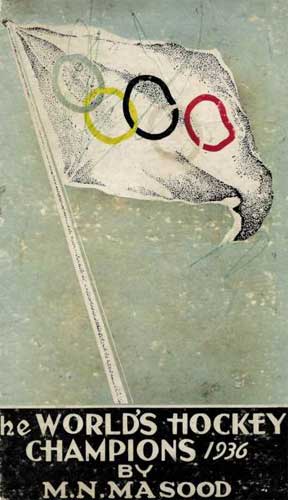 Front cover of the book